LADY apothecary - DE LA LUNA
Price
Regular price
£16.00
Sale price
£12.80
Unit price
per
DE LA LUNA ~ 'Of the Moon' Herbal Tea
A herbal tea blend formulated to support the menstrual cycle and sync with the moon…because we are 'of the moon' as people who menstruate.
Our ancestors lived to the cycles of nature, the tides, the seasons, and the moon's cycle in particular. Women who lived together in tribes would experience their bleed or 'moon time' together, which we still experience with the women we live closely with today in the modern world.
Our cycle synchronises with the phases of the moon in a harmonious flow. Menstruating often with the New Dark Moon and Ovulating at the Full Moon on a 29-day cycle to match that of the moon.
Often with our busy lives, high-stress levels, living in light pollution, living out of the community, and our absence of living in nature or with nature, we can move out of balance.
The herbs in 'DE LA LUNA' aim to soothe period cramps, ease PMS, calm our nervous system & regulate the cycle. Moving us back into rhythm & syncing with the moon once again.
Key Benefits
This herbal blend is full of tonics for the uterus, rich in minerals & herbs to balance our hormones.
Regulates the cycle
Relieves symptoms associated with PMS
Calms the nervous system and relieves anxiety
Reduces period discomfort
Ingredients
Rubus ideaus (Raspberry leaf), Trifolium pratense (Red clover), Alchemilla vulgaris (Lady's mantle leaf), Calendula officinalis (Marigold petal), Rosa damascena (Rose petal).
100% Plant-based, with no fillers.
Notes
100% Pure Herbal medicine
Always Pesticide-free
FAIR TRADE & SUSTAINABLE HERB SOURCING
Practitioner Formulated
Vegan & Dairy-Free
Never any additives, fillers, starches, synthetic ingredients & gluten-containing ingredients.
*If you are pregnant, breastfeeding, or taking medications, please consult a healthcare practitioner before adding these herbs into your diet.
This product is not intended to treat or cure disease.
Size & Packaging
50g tin/ 1.7oz Servings 20, Serv. Size: 2.5g (1 Tsp).
RECYCLE • REUSE • BPA FREE TIN
For every tin sold, we will plant a tree via Ecologi.
The Maker
LADY apothecary is founded by Emma Marigold, a Medical Herbalist & Ayurvedic Practitioner.
Where West meets East, Emma practices Traditional Western Herbal Medicine which originates from Ancient Greece & Ayurvedic Medicine from India.
Both weave together & bear many similarities, likely from the same origin, integrating the elements, finding harmony within the 'humors/doshas', the constitution we are born with, the dominant elements that make us up (fire, water, air, ether). Both these cultures sit close in the heart of LADY apothecary & influence many aspects of this growing community.
The Ritual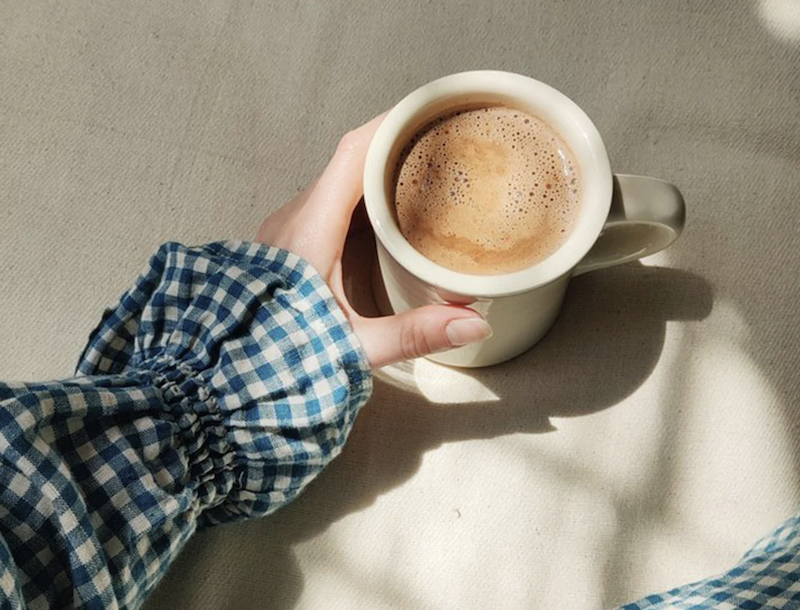 Add 1 tsp of dried herbs to a vessel…teapot/ cafeteria.
Pour over 200ml/one cup of hot water.
Infuse for 15 minutes.
Strain & serve.

––
Consume up to 4 tsp a day. Do not exceed the recommended daily intake.
For an iced tea, repeat the steps above, allow to cool, and add ice.
We can hand-write a gift note of your choice to include in the parcel. Just leave your message in the "notes" section by clicking "view cart" before checking out.