Ritual Cleansing Oil
Price
Regular price
From £34.00
Regular price
Sale price
From £34.00
Unit price
per
Designed to both remove makeup and cleanse the skin, the Ritual Cleansing Oil is a gentle but effective cleanser that also encourages earth connection, grounds the senses, and brings a moment of calm. A purifying blend of organic cold-pressed hemp, arnica, and Douglas fir oils refresh and feed the skin whilst moderating oil production whilst organic geranium oil gently removes dead skin cells, tightens pores, and promotes cell regeneration.
The Ritual cleansing oil is also subtly enriched with petitgrain; a natural antiseptic thought to have a soothing effect on the nervous system.
Infused with grey banded agate, green moss agate, and bloodstone to encourage appreciation, growth, and a connection to mother Earth.

Explore the Ritual Cleanse mood storyboard.
​​Hand-blended on the full moon and allowed to infuse for at least one lunar cycle.
The Crystals
Grey Banded Agate
Benefits. Appreciation - Expression - Peace
Chakra: Root
Zodiac: Capricorn

Green Moss Agate
Benefits. New beginnings - Growth - Purpose
Chakra: Heart
Zodiac: Virgo
Bloodstone
Benefits. Strength - Family - Attunement
Chakra: Root, Sacral, Heart
Zodiac: Aries
Each crystal is intentionally charged with reiki energy.
Ingredients
*Caprylic (Coconut) Oil, *Virgin Cold-Pressed Cannabis Sativa (Hemp Seed) Oil, *Prunus Amygdalus Dulcis (Sweet Almond) Oil, *Helianthus Annuus Hybrid (Sunflower) Oil, *Vegetable Glycerin, Arnica Montana Flower Extract, †Plant-derived a-Tocopherol (Vitamin E) Oil, Pelargonium Graveolens (Geranium) Essential Oil, *Citrus Aurantium Amara (Petitgrain) Essential Oil, Pseudotsuga Menziesii (Douglas Fir) Essential Oil, †Rosmarinus Officinalis (Rosemary) Leaf Extract Oil, Isoamyl Laurate, Isoamyl Cocoate. Allergens: Citronellol, Geraniol, Linalool, Citral, Limonene (Naturally occurring)
*Organic Ingredient, †Natural Preservative
Ingredients demystified
Coconut Oil from Indonesia,
Organic Hemp Seed Oil from Canada and the Netherlands,
Organic Sweet Almond Oil from Spain,
Organic Sunflower Oil from France,
Plant-derived Glycerine the UK,
Arnica Extract from the UK,
Vitamin E Oil (derived from Wheatgerm) from the UK,
Organic Geranium Essential Oil from Egypt,
Organic Petitgrain Essential Oil from Paraguay,
Douglas Fir Essential Oil from the USA,
Rosemary Extract from Spain,
Natural, plant-derived texture enhancer
Notes
Vegan + Cruelty-Free. 100% Natural Ingredients, derived from Mother Earth. No preservatives, artificial colourants, or fragrances. Alcohol-free.
Each of our products has at least a 12-month shelf life if stored correctly. Please store in a cool, dry place away from direct heat or sunlight.
Our bottles come with a small cap to stop leakage when travelling. Please remove this before using the pump/ spray.
As all our ingredients are natural, the colour may differ slightly within each batch but shouldn't affect the effect of the product. Likewise, the size and shape of any crystals will differ but all have been cleansed and charged. If you are in any way concerned, please contact us.
To Recycle
Peel away the labels from the glass bottle. The glass bottle can be recycled with other glass items. Unfortunately, the label, plastic cap and pump cannot be recycled.
If you're reordering, keep hold of your pump cap and choose the refill option with your next order. This comes with a fully recyclable cap and glass bottle so you can just add the old cap to your new bottle.
Our Ritual Cleansing Oil is housed in a compostable box. We are phasing out our wild seed embedded boxes and moving over to a fully biodegradable and recyclable FSC® certified box which is acid, heavy-metal, and chlorine free.
Is This a Gift?
We can hand-write a gift note of your choice to include in the parcel. Just leave your message in the "notes" section by clicking "view cart" before checking out.
The Ritual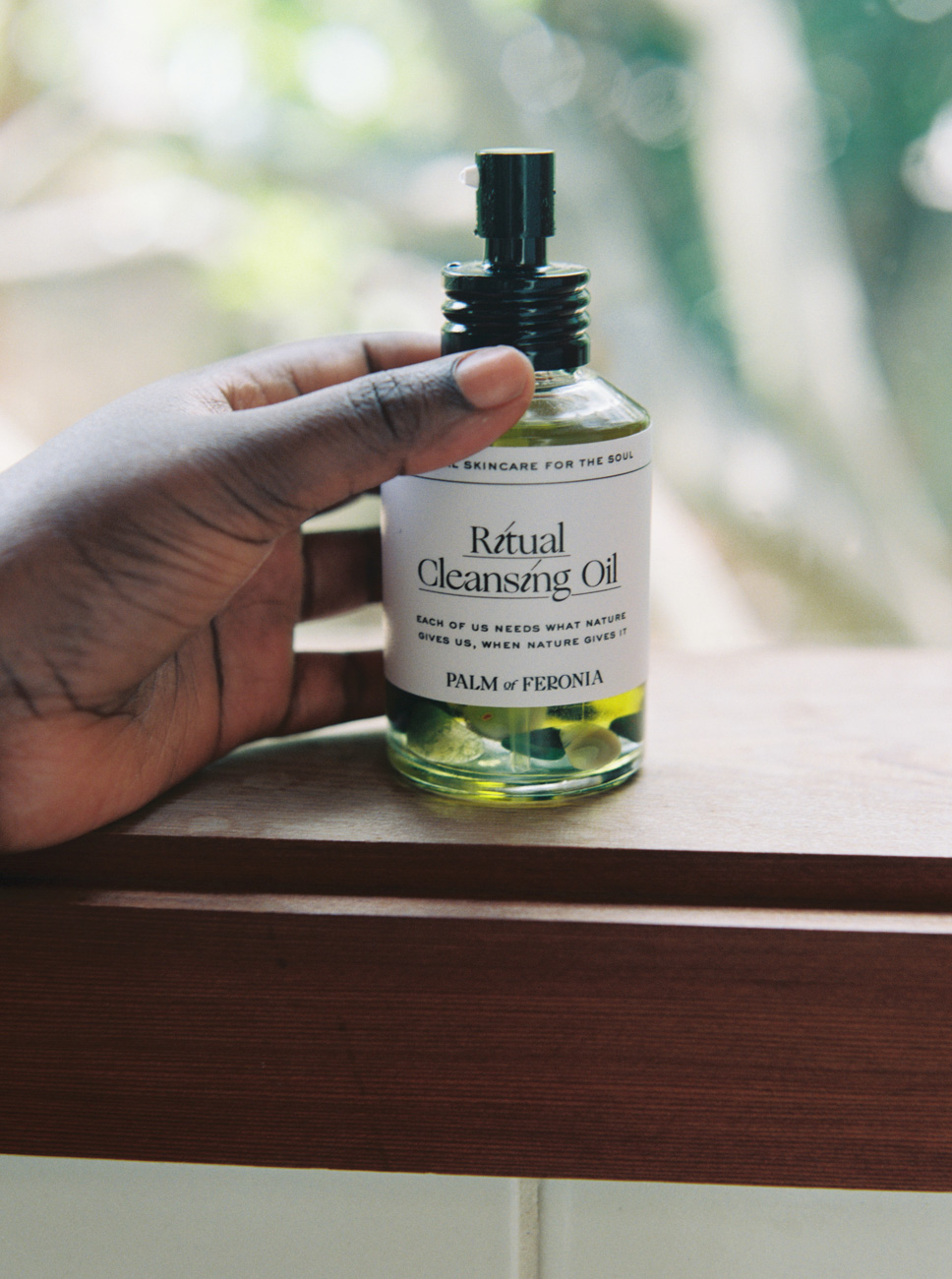 Shake gently before use. Warm the oil in your palms, cup your nose and inhale.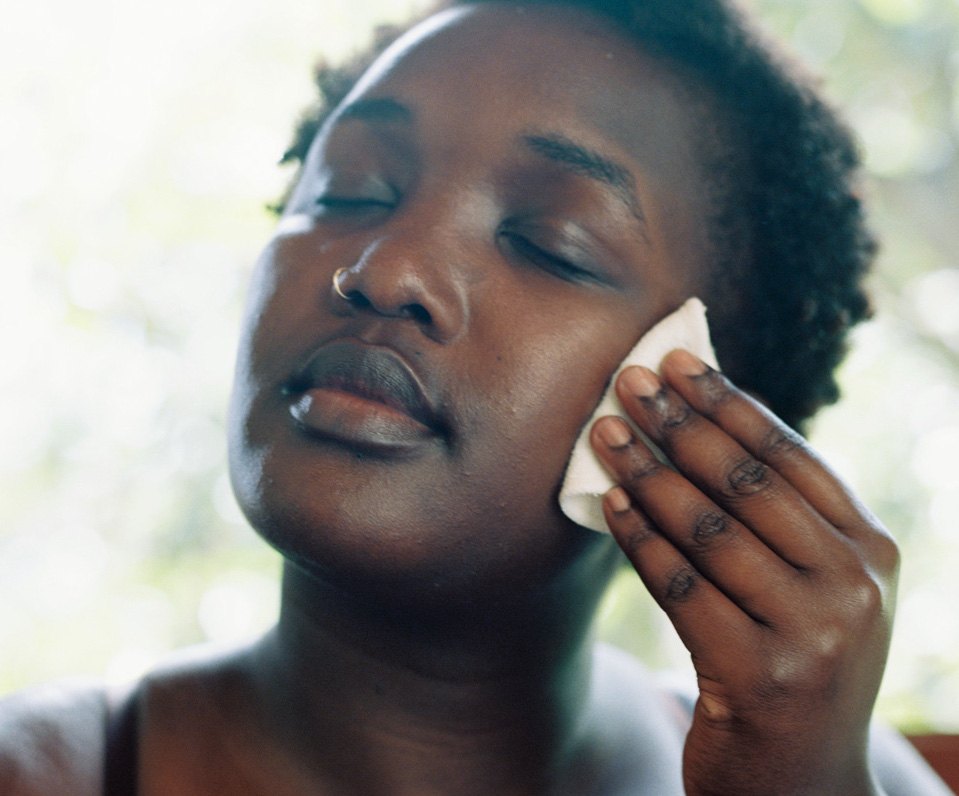 Massage into the skin and gently wash off with a warm cloth or flannel. Suitable for removing makeup but ensure to take care when using around the eyes.
"Each of us needs what nature gives us, when nature gives it."
The Pairing
For those with dry, dull, or dehydrated skin who want to feed, bring vibrancy and nourish the skin. This product is not suitable for those sensitive to essential oils.
Plant A Tree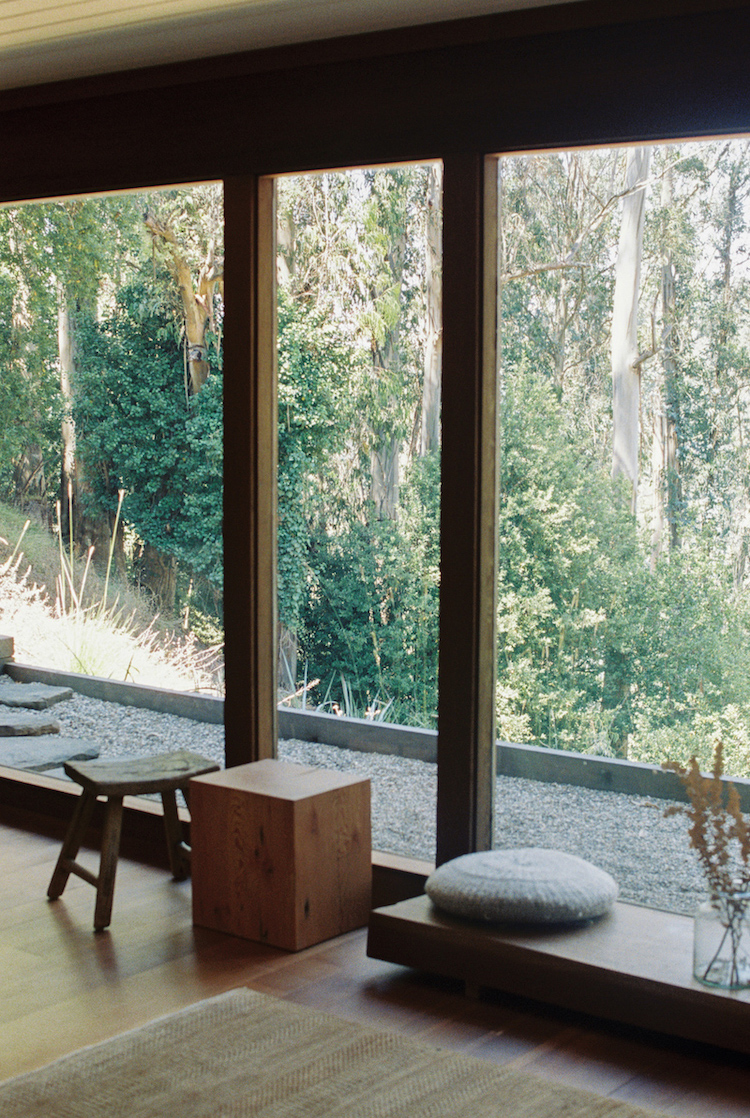 For every bottle sold, we will plant a tree via Ecologi.